NEWS:

* New Songs In 'Catchy Tunes' Section from their Debut album.
* Adelaide radio interviews- COMING SOON!
* Pics of the guys from magazines and newspaper articles the new section, Magazine and Newspaper articles .
* Pictures from recent gigs in 'Pictures section.'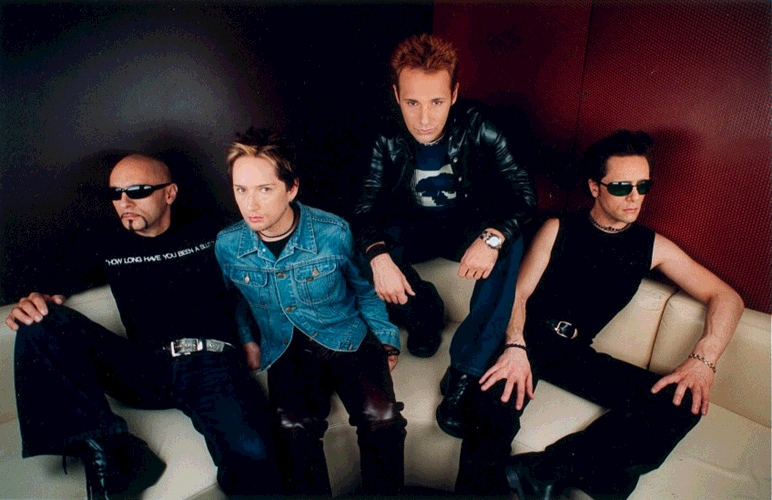 Hey Guyz!
Im looking for more pix to make my site even better!
If you have any pictures that you would like to share, I PROMISE i will put your name with the picture!
THANX




You can tell, stating the obvious that Invertigo are a talented band.


The 3 Brothers of the band, Gerry, James and Vince put up an add for a lead vocalist once their ex singer decided to leave in 1999. They got about 100 replies and spent months auditioning. The guys knew there was something about Christian when he auditioned.
Christian Argenti then stole the part of lead vocalist.

Invertigo's first single,"Densensitized" was one of the most played songs on the radio. Desensitized was on the ARIA charts for 3 months which proved the guys really were something.
Invertigo's second single is "Chances are". Their 3rd up-coming single is Say you Do which is being played on the radio at this very moment. Their album, which was released on July the 16th is titled Forum. It includes Desensitized, Chances are, Say you Do and other magnificent songs. To hear snippets from the album head over to www.atlantic-records or go to my links page. Take my word for it, The album ROCKS!
To join, just click the link above and send a blank e-mail with your e-mail and the subject, ' Suscribe.'
© copyright 2001